Gluten-free is a term that draws associations like boring, tasteless, uninteresting. Much like other dietary restrictions, gluten-free food is tarnished with negativity in the imagination of the masses.
But with the rise in demand for healthier eating alternatives, restaurants like The Butcher's Wife are stepping in to advocate that gluten-free food can taste good too. Unlike other gluten-friendly establishments that offer mere options for those with sensitivities to the grain protein, The Butcher's Wife's menu is one even someone with Celiac's disease can stomach from end to end.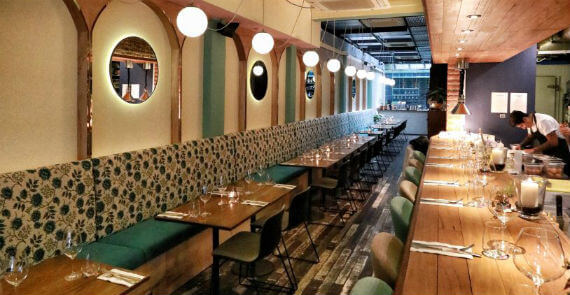 Velvet seating and wooden tables flank an open kitchen that occupies half the restaurant. The menu, which reads like a cross between Italian and steakhouse fare, is the brainchild of Chef Diego Jacquet from Argentinian restaurant Bochinche.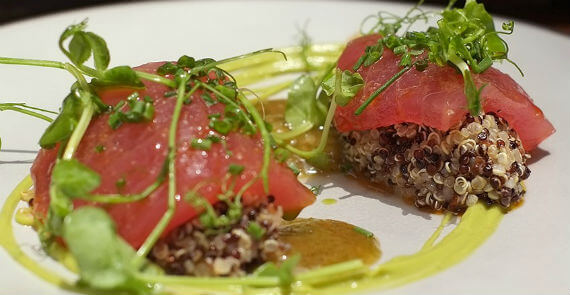 The Butcher's Wife Restaurant is a nice restaurant to pick if you are dining with an indecisive guest. The menu is simple and one can probably complete ordering in a minute. Hearty plates are central to the core of the offering at The Butcher's Wife, because aside from making gluten-free food delicious, they also want guests to leave full.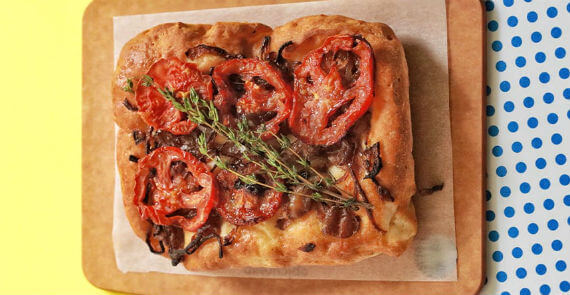 Like any good meal that promised to be a feast, let's start with the bread. We had the baked focaccia ($9) as a starter.  This gluten-free bread was topped with some delicious tomatoes, onions and thyme. I do not eat gluten-free food often. What I can tell is that this bread tasted different.
The texture was smoother and less fibrous than normal focaccia. I was thinking gluten-free bread is typically dry, so I mentally prepared myself for the worst when it came to the baked focaccia served. Thankfully I was proven wrong when a bite of the bread gave way to all my doubts. It was moist and chewy. Winner!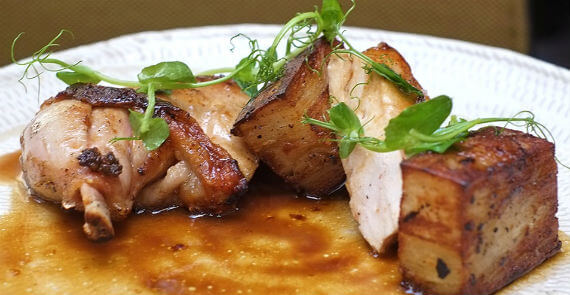 A great re-invention of classic Italian fare is the Chestnut Pappardelle. Chestnut flour has been included in the pasta dough mix, which makes the noodles a touch harder than its gluten-packed equivalent.
But this is counteracted with gorgeous lashings of thick Osso Bucco ragu atop the pasta with veal so tender it melts into the sauce as you indulge your tastes with this dish. Add crunchy walnuts and plenty of parmesan cheese and you have a meal to die for!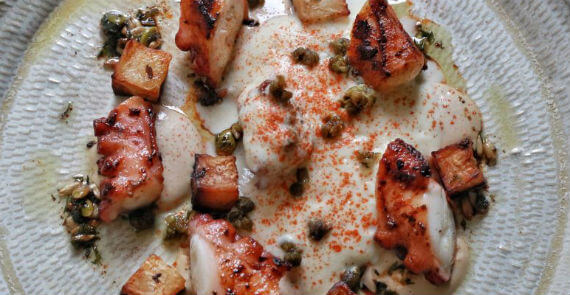 The Butcher's Wife offers delicious roast chicken or steak but they also temp diners with their succulent grilled octopus. Garlic-marinated tentacles come charred and sliced into rounds that beg to be dipped the air-light celeriac foam dotted with capers in the centre of the serving.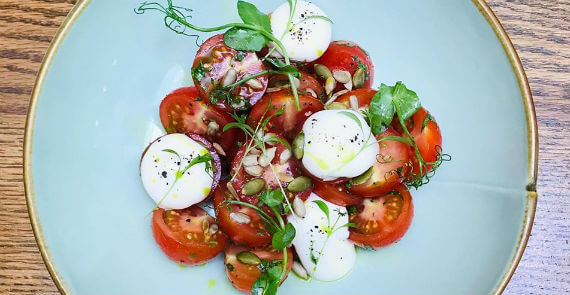 The Butcher's Wife is your sure bet choice for the next time you have a gluten intolerant or coeliac friend to share a meal with. But honestly, you don't need this as a reason to dine here. This is fantastic modern-European food that everyone in your group is certainly going to love. Highly recommended!
A.19 Yong Siak Street 168650 T. +65 6221 9307 E. [email protected]
Comments
This is just amazingly delicious and what a great experience. Especially for those Gluten free friends of mine.
I would not just say the food is great, rather, the dining experience is fantastic. The staff kind of made it a point to engage with the diners, from food selection advice to telling of the different wine story. I had such an enjoyable time there Ill be sure to have a 2nd if not 3rd visit. missed trying out the octopus, as i had ordered another main. Sweet dish was superb as well. Fabulous - keep up the great work