Eponymous to Chef Marco's family name, Guccio Ristorante encapsulates the fruit of familial love.
Every corner you set sight on serves as signposts of indelible memories in Marco's childhood. Exactly like the Guccio's family residence, take 3 steps in, and be welcomed into the Guccio household, its heritage and flavours.
Marco was born in Milano, North Italy, where his family had migrated to Post-World War II. The Guccio family origins have roots in two Southernmost regions in Italy: Sicily and Calabria. Come every summer break, it was family tradition to traverse down to Nonna's place in Calabria.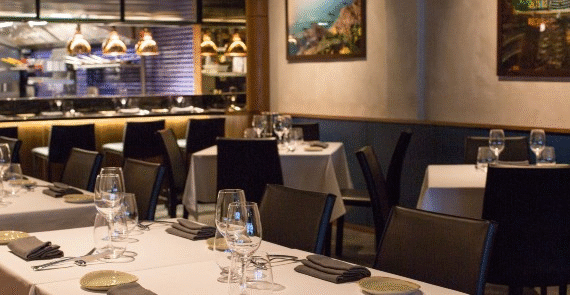 Nonna used to say, "Respect nature. Cook with patience." The accompaniments to their staples were a daily surprise. Whatever they found blossoming in the garden would be what was for dinner.
Yet spontaneity does not equate to disorder. Even if the gods had gifts abundant in nature, it takes talented discernment to know when and how to receive them.
And these skilled homecooks knew best the times and seasons, down to the specific weeks in a year necessary for sowing and reaping. Every fruit and vegetable is respectfully harvested in the prime of their ripening.
Nature will provide in its natural course. In kind, give respect to the food, cook with patience.
Authentic italian food delivered to your door. New take away option available
SPECIAL OFFER
15% off a la carte and wine list
10% off set lunch
Comments
While using top ingredients is not unique per se, Marco's signature cooking style is: in his cuisine, the core ingredient becomes the main actor in the opera. Each dish has one ingredient at the center of the flavor experience. While the presentations are at times a contrast of colorful and complex textures, Marco's dishes create a balance of supporting flavors, similar to how supporting artists dance in harmony, in the background of the leading act. This philosophy is pushed to its boundaries at Guccio, with critics sometimes claiming that a blindfolded customer would always be able to recognize the chief ingredients in the dish she is eating. This style won chef Marco a Bib Gourmand from the prestigious Michelin Star Guide for two years in a row, in 2016 and 2017. Chef Marco welcomes you to his restaurant ( in your home ) during "The Age of Corona" - At Guccio, we are here for you...