Thai food is definitely one of the more well-known cuisines from South-East Asia; we've all had those familiar cravings for a Thai Green Curry or a spicy Som Tam Salad (or sometimes both).
If you've eaten at your fair share of Thai places, you'll know that they place importance on intricacy and the use of eclectic ingredients and aromatics to create a harmonious end result! That been said, not every tom yum, pad thai, and som tam place whips up amazing, authentic cuisine! Luckily, our Expat Choice ambassadors are experts in sussing out the best spots to eat 'som' Thai food in Singapore.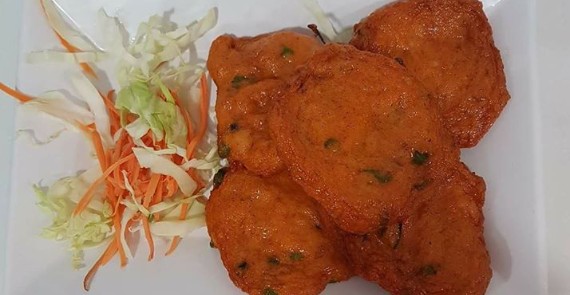 Nana Original Thai Food brought the authentic Thai food experience to Singapore way back in 2009! If you're a fan of the yam (spicy salads), then you'll love that Nana's offers up almost 20 different salad varieties! Head to the Golden Mile outlet after a night out on the town and settle your stomach with their 24-hour service.
A. 5001 Beach Rd, Singapore 199588
S. www.facebook.com/nanaoriginalthai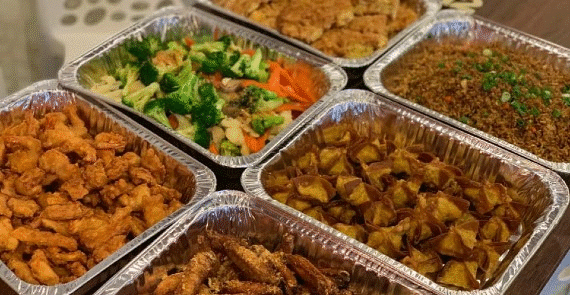 Although Thai Tantric is located in one of the seedier parts of town, you'll literally feel like you've been transported to Patpong, the food is definitely worth the trip to Orchard Towers. Folks have even gone so far as to say it serves the best Thai food they've had outside Thailand! Don't miss trying the Tang Hoon, fried pork belly, and Green Curry here! The prices are quite reasonable, but make you bring along cash to cover your bill as they don't accept cards.
A. 400 Orchard Rd, Singapore 238875
S. www.facebook.com/ThaiTantricSingap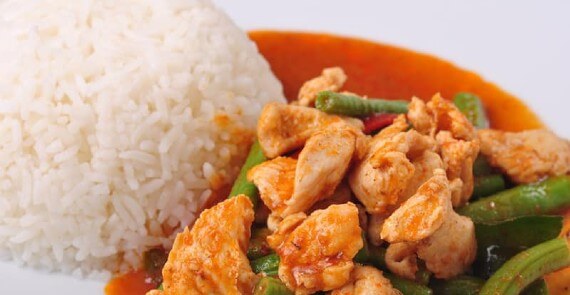 This late-night eatery serves up some delectable Thai food at extremely affordable prices. A no-frills sort of place, don't go to Aroy Dee Thai Food expecting a restaurant quality experience or you may be disappointed! They have a limited menu, but everything is cooked to order. Try the Pad Thai, Kha Phrao Lard, and Larb Moo Salad if you've got an experimental palate. Only net payments and cash are accepted, so plan accordingly.
A. 127 Bencoolen St, Singapore 189637
W. www.aroydeethaikitchen.getz.co/
S. www.facebook.com/aroydeethaikitche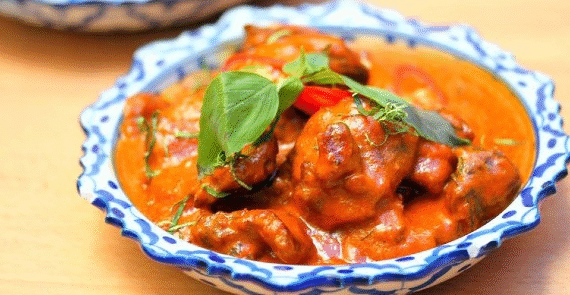 A casual dining chain with outlets in Serangoon Way, Tampines and Jurong West, at Soi Thai Kitchen gorge on Thai street food and enjoy prices that range from $6 to $11 for most dishes (cheap, we know). The Fried Fish Cake, and Grilled Pork Neck are two of the dishes that receive rave reviews at Soi Thai Kitchen so don't miss those! Quick service, affordable prices, and good food – what's not to love?
A. Tampines Street 81, Singapore 520824
S. www.facebook.com/SoiThaiKitchen/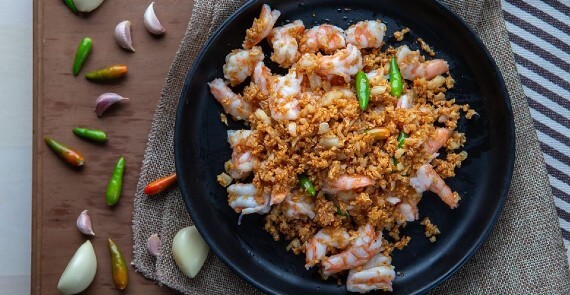 What started as a home-restaurant in Bangkok has now burgeoned into a chain of seven restaurants with its latest outlet opening its doors in Singapore in 2018. Baan Ying uses only the freshest ingredients and homemade curry pastes and sauces passed down from Auntie Ying. You can't go wrong with the Mango with Butterfly Pea Sticky Rice, Tung Hoon, and Pork, Shrimp, and Corn Cakes! Some of the wait staff are Thai, so don't be shy to ask for some spot-on recommendations.
A. Royal Square, 103 Irrawaddy Rd, #02-07 329566
S. www.facebook.com/baanyingsg/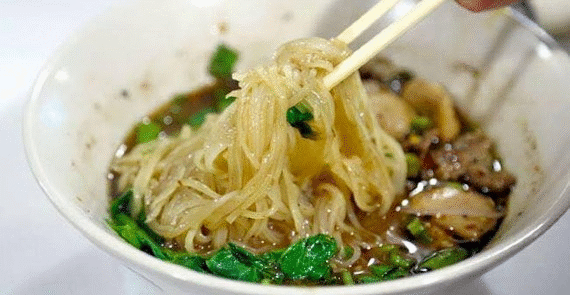 For a big bowl of Thai Boat Noodles, head to Noodle Cafe for an authentic experience! You can select the toppings, noodles, as well as the level of spiciness of your noodles. We'd suggest you go a spice level down when you order, as they can go a bit overboard with the heat! For best results, cool your taste buds with their popular Thai Milk Tea.
A. 5001 Beach Rd, Singapore 199588
S. www.facebook.com/noodlecafesg/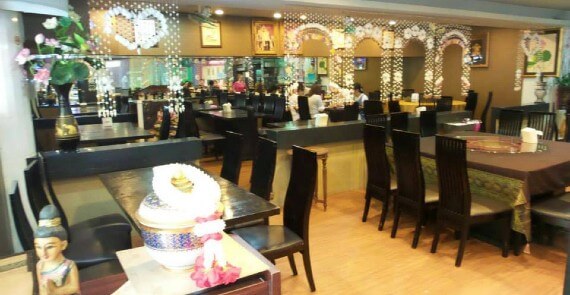 This hidden gem located at Golden Mile Complex serves up authentic Thai food at great prices! Slurp up a bowl of their delicious Beef Noodles, or enjoy their famous Pad Thai! BeerThai also serves up handmade fish cakes, and some scrumptious fish dishes that you can customize according to how much spice you can handle! You can order dishes in different portion sizes so it's a great place to go eat with the gang.
A. 6001 Beach Road, Golden Mile Tower, Singapore 199588
S. www.facebook.com/Beerthairestauran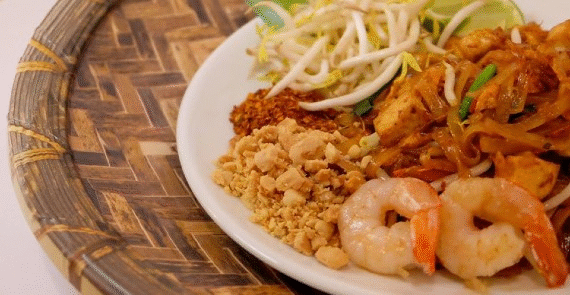 Nangfa means angel in Thai, and the food served at Nangfa Thai Kitchen will certainly have you feeling like you're in a Thai food heaven! Head here for some authentic hearty cuisine that will have you smacking your lips. Some of the winners on the menu are the Mango Salad, Prawn Cakes, and Clear Tom Yum! It can get quite crowded during the weekends, so go early if you want to avoid a long wait. Alternatively, you can order in on their website if you fancy a quiet night in.
A. Bedok North Ave 3, Singapore 460136
S. www.facebook.com/nangfathaikitchen/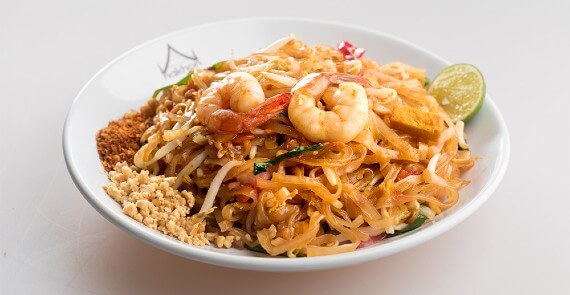 With seven outlets spread across Singapore, at Nakhon Kitchen you'll find food that focuses on Northeastern Thailand's Issan cuisine and Bangkok's street food cooking. Try their Green Curry, Kangkong, as well as the Red Ruby for dessert. You can also order vegetarian versions of most of their dishes on request, if you have any dietary restrictions! It can get crowded during dinner time, so try to get in early to skip the queue.
A. 36 Bedok North Ave 3, #01-162, Singapore 460136
W. nakhongroup.com/nakhonkitchen/
Comments
At Nakhon Kitchen, our chefs use the freshest and choicest ingredients from Thailand to create honestly good dishes that appeal to the hearts and palates of our diners. We believe in serving our customers delectable and authentic Thai cuisine at affordable prices, so that everyone can enjoy the true taste of Thailand. A meal at Nakhon is always an adventure.
Thai cuisine is the national cuisine of Thailand. Thai cooking places emphasis on lightly prepared dishes with strong aromatic components and a spicy edge. Besides the great taste, nutritious value and appealing aroma Thai dishes are mostly oil-free therefore good and healthy. Resulting in the popularity of the cuisine many Thai restaurants get crowded during popular dining times, so try to get in early or make a booking.