Image Credit: Publico - Facebook Page
Some days the riverside is simply gorgeous, as long as there's a slight breeze to lighten the humidity. Nothing better than a stroll along this precinct to people watch. You'll most probably bump in to someone you know. Singapore is just like that. 
You don't have to live in Robertson Quay to enjoy the dining options. The cafes can be quaint and the restaurant bars are providing safe distancing, most with affordable offers on drinks and delicious bites. To bring you the best of this neighbourhood, we took a count of the impressions and clicks to read on each of these eateries appearing in the list. Enjoy!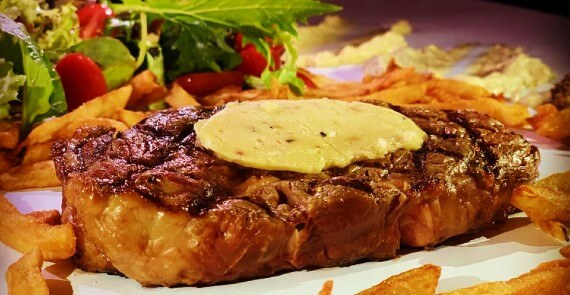 Image Credit: Les Bouchons - Facebook Page
Rustic French food served on an open terrace with a breath-taking view of the serene river is oh, so calming after a rushed work week. Delight yourself this weekend with some Burgundy Escargots with garlic butter (S$20), or Grilled Black Angus Rib Eye Steak with vigneron butter (S$43) or the classic French Onion Soup (S$14) at Les Bouchons. Pair your meal with a refreshing glass of wine by picking from their diverse selection. Don't miss out on the signature homemade French fries and for dessert, a marvellous creme brulee.
INFORMATION
s. www.facebook.com/bouchonssingapo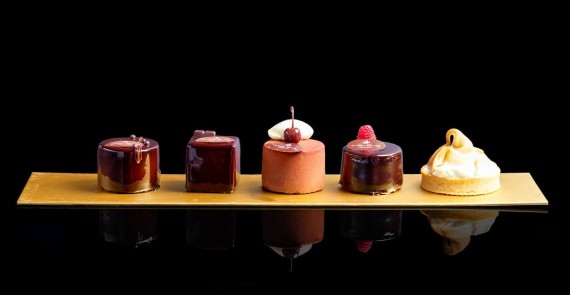 Image Credit: Laurent Bernard Chocolatier - Facebook Page
Chocolates; just hearing the word itself makes the heart jump with joy doesn't it? Well, we've found you a lovely boutique dedicated to all things chocolate. Shop for a box of truffles or sit back and enjoy their sinful Pure Chocolate Cake made with moist chocolate sponge and dark chocolate mousse or a slice of Trianon made with hazelnut dacquoise sponge cake, crunchy gavottes and chocolate whipped cream on top. Laurent Bernard Chocolatier has plenty of desserts for you to indulge in a warm and cosy ambience. 
INFORMATION
a. 80 Mohamed Sultan Road, #01-11 239013
s. www.facebook.com/Laurentbernardc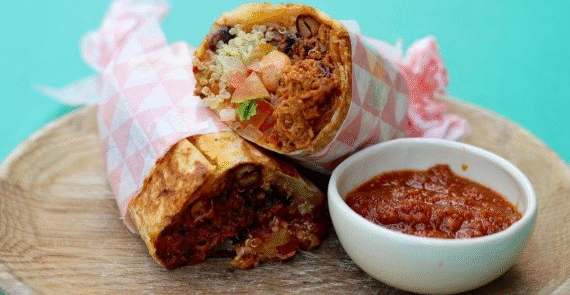 Image Credit: Super Loco Robertson Quay - Facebook Page
Biting into a flavour-packed burrito is what comes to our mind each time we have hunger pangs. One of the best places in Singapore to satiate the craving for Mexican food is Super Loco and we love their Baja Fish Tacos (S$11) with chilli mango and chipotle salsa. Do have a go at their Angus Rib-Eye Steak (S$38) for your mains and enjoy some delicious churros, ready to be dipped in drool-worthy chocolate sauce. Brunches here are a fun affair and the best way to enjoy them is to relish the food with some of their amazing cocktails.
INFORMATION
a. The Quayside, 60 Robertson Quay, #01-13 238252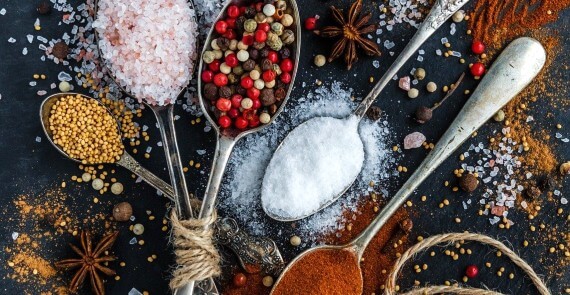 Image Credit: Shabestan Singapore - Facebook Page
Missing Persian food or simply want to try out a new flavour? Head to Shabestan and you won't be disappointed. Meat lovers can dig into lamb-based dishes like Kubideh, Khoresht-E-Bamieh, Ghormeh Sabzi and Bahala Polo Mahicheh. They make a delicious Halim Bademjah, Saffron BBQ Chicken Wings, Hummus, Muhammara, and Dolma. If you're new to the cuisine and want to start off with something familiar to your palate, go for their Homemade Cheese with Iranian bread, Falafel and Caesar Persia Salad which can be made with or without grilled chicken.
INFORMATION
a. 80 Mohamed Sultan Road, #01-13 Robertson Quay 239013
s. www.facebook.com/Shabestan.SG/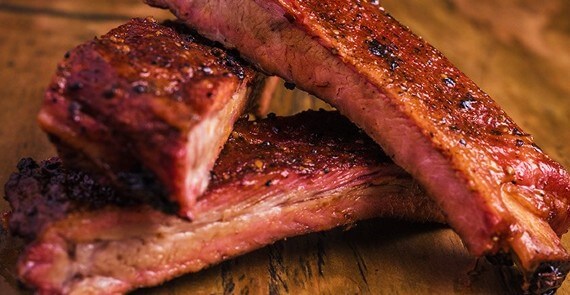 Image Credit: Decker Barbecue - Facebook Page
Hangout at the riverside of Singapore, but feel like a Texan when you tuck into barbecued meat at Decker Barbecue. They smoke the meats in a custom-made Texan smoker for 16 hours and it doesn't get more real-deal than this. Bite into juicy delights like a Rib Plate (S$25) or a 2 Meat Plate (S$30) both of which come with some slaw and a side. Do try their mouth-watering Double Decker (S$27) featuring a sandwich with wagyu brisket, hot link sausage, slaw, jalapenos and a side. Don't forget to order chilled beer, cocktails and some meaty tacos.
INFORMATION
a. The Quayside, 60 Robertson Quay, #01-17 238252
s. www.facebook.com/deckerbarbecue/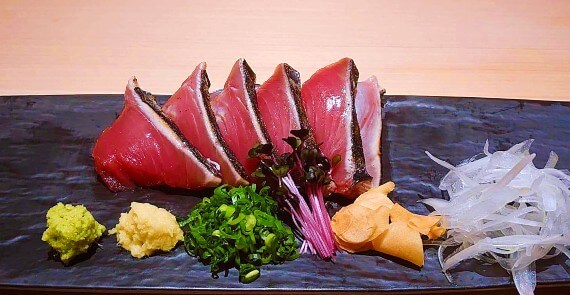 Image Credt: ISHI - Facebook Page
The way in which the delicate flavours of a sushi explode in the mouth is an experience like no other. Live this experience at Ishi, a classy Japanese restaurant offering kaiseki meals made with freshest seafood flown in from Japan. Relish their delicious lunch sets like botan (S$120), chirashi (S$68), or wagyu beef don set (S$78). Chef's Omakase features in the dinner menu and here you can savour the delicious seafood in the form of sushi, sashimi and kaiseki-style dishes.
INFORMATION
a. 1 Nanson Rd, #02-06 Singapore 238909
s. www.facebook.com/ishisingapore/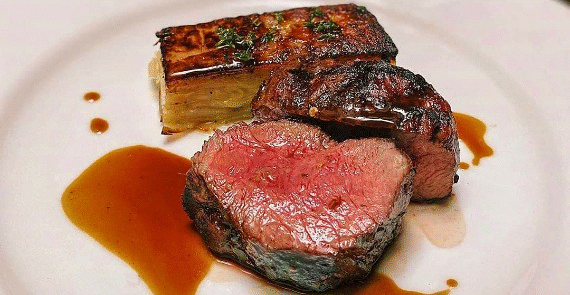 Image Credit: Bistecca Tuscan Steakhouse - Facebook Page
Craving a juicy, charred steak? Head straightaway to Bistecca, offering a thick char-grilled T-bone steak as their signature meal which you can share with your mates. The delicious, meaty delight, Bistecca alla Fiorentina (S$198) can be paired with a magnificent wine. You can also nibble on their delectable dishes like Mafalde Pasta (S$28), a beef tomato ragu with red wine and pecorino and Agnello (S$78), a roasted lamb rack served with robust caponata, lemon and parsley.
INFORMATION
a. 26 Mohamed Sultan Road 238970
s. www.facebook.com/BisteccaTuscanSte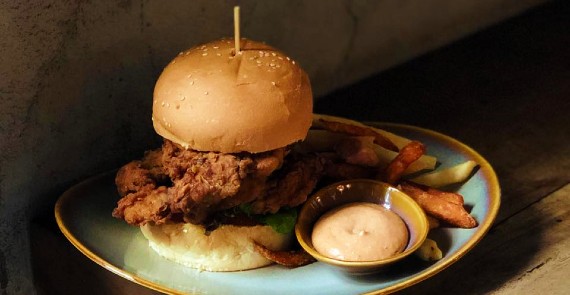 Image Credit: Toby's Estate Coffee (Asia) - Facebook Page
Find your solace in a cup of freshly brewed coffee at the flagship roastery and cafe by Toby's Estate by the river. Let the aroma of coffee linger as you start your morning right or bury your nose in your current read over the weekend. Besides the cuppa we love to tuck into The New Tobias Burger (S$25) made with beef patty, Spanish onion, emmental, chipotle mayo in brioche buns along with Toby's gently-spiced rainbow fries. Plus, there are plenty of brekkie options as well as cakes and muffins available here, so have your fill.
INFORMATION
a. 8 Rodyk Street, #01-03/04 238216
s. www.facebook.com/TobysEstateCoffeeA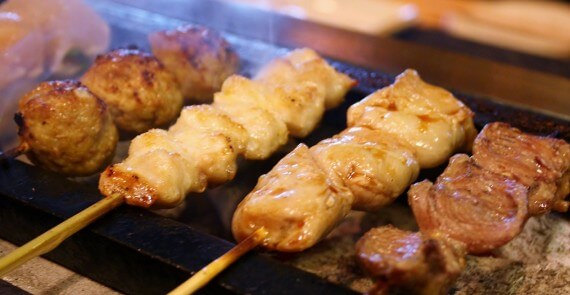 Image Credit: Orihara Shoten - Facebook Page
Indulge in some of the finest, exclusive brands of sake in Singapore by paying a visit to Orihara Shoten, the best possible place to purchase Japanese liquor, plum wines, craft beers, and limited allocation sakes. Sit back and feel the buzz in the bar itself or step into the adjoining restaurant, Shirokane Tori-Tama to pair the drinks with some delicious chargrilled yakitori fresh-off-the-grill. The food here is guaranteed to knock your socks off but we highly recommend reserving your table at the restaurant or bar beforehand.
INFORMATION
a. Robertson Walk, 11 Unity Street, #01-01 237995
s. www.facebook.com/oriharashouten/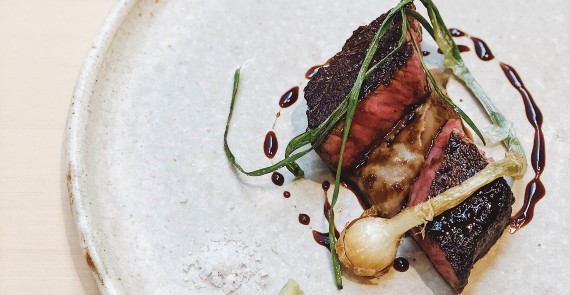 Image Credit: Esora - Facebook Page
Elegantly designed and reflecting Chef Shigeru Koizumi's love for skies and hues of nature, Esora is a brilliant Japanese restaurant you mustn't miss out on in Singapore. The food here is phenomenal to say the least and is served in a kappo-style. This means the chef plans your meal and here at Esora each dish is sure to elevate your taste buds, one bite at a time. Besides, the surprise me factor in your meal, you'll find the gourmet dishes planned and plated according to the elements of nature. Be ready to be amazed.
INFORMATION
a. 15 Mohamed Sultan Road 238964
s. www.facebook.com/esora.restaurant/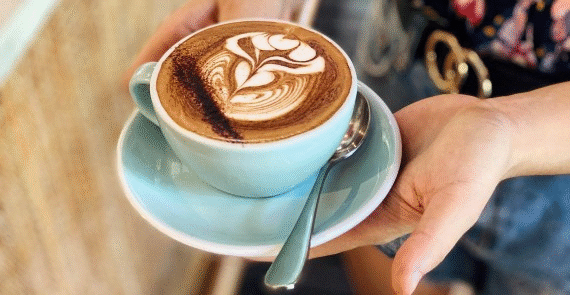 Image Credit: Common Man Coffee Roasters - Facebook Page
For all things coffee, come to Common Man Coffee Roasters where you can shop for beans, ceramic cups and saucers, learn more about coffee by taking a paid class and of course sit back and drink some coffee. Pair your cuppa with their range of croissants, cakes and churros and while they have all day breakfast, coming here in the morning and biting into a pancake is a whole other feeling. We also recommend their Common Man Burger (S$30) featuring house made beef patty, provolone cheese, sweet onion jam, pickle and lettuce in a brioche bun and herbed fries.
INFORMATION
a. 22 Martin Road, #01-00 239058
w. commonmancoffeeroasters.com/
s. www.facebook.com/commonmancoffe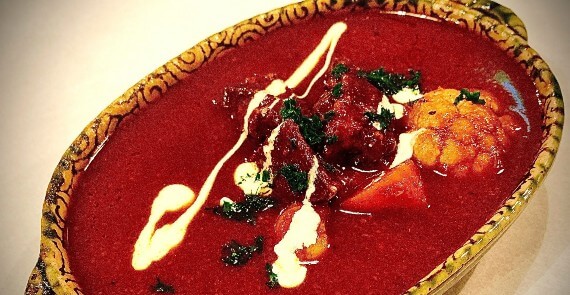 Image Credit: MoboMoga - Facebook Page
Delve into a delightful Japanese dinner and pair it with each dish with the right sake at MoboMoga. This sake restaurant bar near the riverside has a lovely vibe and the range of sake here is brought in with the help of an expert who's been doing this for more than 20 years. You can enjoy some delicious dishes here like Beef Tongue Miso Stew (S$20), Seaweed Bento (S$16), Simmered Kagoshima Beef Tendon (S$10) and Grilled Chicken Meatball with Sake Cake (S$8).
INFORMATION
a. 207 River Valley Road, Singapore 238275, #01-58
s. www.facebook.com/mobomogasakeb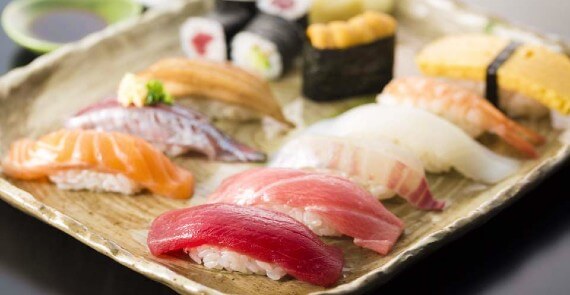 Image Credit: Sushi Kaishin - Facebook Page
Enhance your visit to the gorgeous riverside with some incredible sushi at Sushi Kaishin, an omakase Japanese restaurant considered one of the best in Singapore. Treat your taste buds to delicious courses of assorted sushi, salad, miso soup and dessert for lunch or come for dinner and enjoy appetizers, assorted sushi and sashimi along with grilled fish, egg custard and dessert. No matter which set you choose, the chef is sure to put a great ensemble of fresh Japanese fish and delicious dishes for you.
INFORMATION
a. 30 Robertson Quay, Singapore 238251
w. heb.jp/en/shop-kaishin-shin.html
s. www.facebook.com/sushi.kaishin.sg/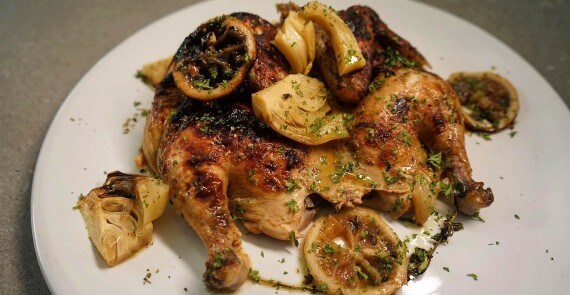 Image Credit: Summerlong - Facebook Page
Summerlong is one of our favourite places to be when we're at Robertson Quay. The fun vibe and laid-back atmosphere help enhance the experience of being near the riverside. The flavourful Mediterranean food made with fresh produce and a tall glass of their Signature Mango Slushy or Koko Coconut is sure to replenish you. Tuck into delicious dishes here like Pork Kofta (S$25), Grilled Octopus (S$30), Greek Meatballs (S$26) and Braised Short Ribs (S$30) followed by a Sticky Date Pudding (S$14) for dessert.
INFORMATION
a. 60 Robertson Quay, #01-04 238252
s. www.facebook.com/pg/Summerlongsg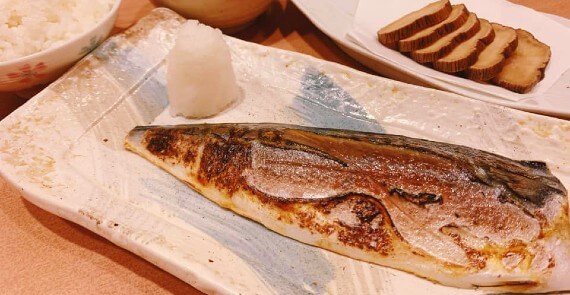 Image Credit: Mikoto SG - Facebook Page
Want to enjoy a sumptuous Japanese meal but don't want to shell out too much for it? Head to Mikoto, an izakaya-style restaurant complete with drinks and delicious fare. Head here for an after-work Friday night meal with your workmates, grab some chilled beer or sake and enjoy assorted sashimi (S$15), grilled salmon (S$16), and sake-boiled clam (S$10). We adore their handwritten menu which changes every month plus they get fresh fish all the way from Japan!
INFORMATION
a. 60 Robertson Quay, Singapore 238252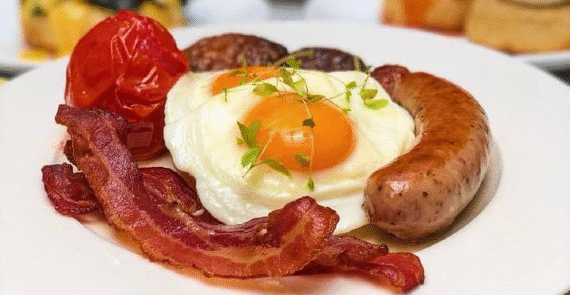 Image Credit: The English House, By Marco Pierre White - Facebook Page
If you have a soft corner for well-done English classics, The English House should easily become your go-to restaurant in no time. Each dish reflects renowned chef, Marco Pierre White's genius and we absolutely love their The English House Chicken Curry(S$35) served with buttered rice and a Roast Rump of Lamb (S$44) from their Traditional Sunday Roast section served with Yorkshire puddings, roast potatoes, seasonal vegetables, cheese-baked cauliflower, pigs in blankets, and traditional gravy. Make sure to save some space for a mouth-watering Baked Apple Crumble to ensure an afternoon of siesta.
INFORMATION
a. 28 Mohamed Sultan Rd 238972
s. www.facebook.com/pg/theenglishhous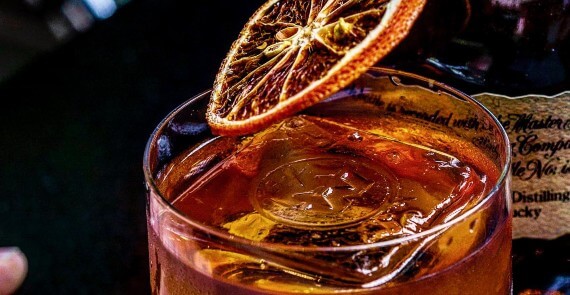 Image Credit: La Maison du Whisky Singapore - Facebook Page
You deserve a blissful glass of whiskey at La Maison Bar paired with chocolate truffles, cookies and dark chocolate squares from Laurent Bernard located next door. The place has a speakeasy bar vibe, the kind you'd smoke cigars at with a glass of drink in your other hand talking away into the night. There are also plenty of cocktails to pick from and a platter of cold cuts and cheese appetizers to go along with the refreshing drinks. The bar is also a liquor store housing more than 400 rare varieties of whisky and at least 100 fine spirits. 
INFORMATION
a. The Pier @ Robertson Quay, 80 Mohamed Sultan Road, #01-10 239013
s. www.facebook.com/finespiritsLMDW/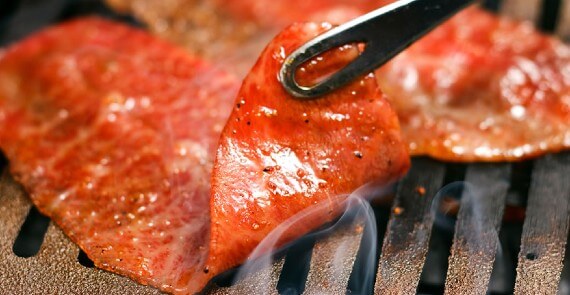 Image Credit: Yakiniku Yazawa
Bringing quality Japanese Kuroge Wagyu Beef, Yakiniku Yazawa is yet another gem of a restaurant located in the Robertson Quay neighbourhood. Needless to say, all beef-based dishes are a must try, we won't judge you if you go straight for a Masa Premium Burger (S$36) instead of the traditional Japanese fare. We also recommend their Wagyu Curry Rice Box (S$26), Buta Don (S$28) featuring rice, vegetables and barbecued pork, and Yazawa Mix Rice (S$26) featuring rice, vegetables and barbecued beef.
INFORMATION
a. 11 Unity St, Singapore 237995, #01-01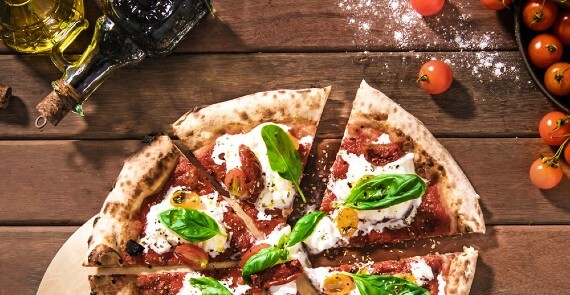 Image Credit: Publico - Facebook Page
A gorgeous riverside view, lip-smacking cocktails, vibrant music, and a freshly baked pizza is the best way to celebrate the weekend or a Tuesday night. Publico Ristorante has a lovely vibe and serves delicious Italian pasta like Black Truffle Tagliatelle (S$36), Crab "Mamma Rosa" Rigatoni (S$32), and Publico Lobster Spaghetti (S$44), all to be moped clean with garlic bread. Layback with cocktails, truffle fries and one of their awesome pizzas or opt for some delicious grills - 18 Hour Beef Short Rib (S$38), Bistecca Ribeye (S$45), Roasted Spring Chicken (S$34).
INFORMATION
a. InterContinental Singapore Robertson Quay, Nanson Road 238909
Comments
The English House is all about elegance and simplicity, inspired by colonial Singaporean heritage, the English House is an institution and a home for people who appreciate an antiquated era of classical food and drink, presented simply as nature intended; orchestrated and conducted by England's greatest chef Marco Pierre White. Stilted, symmetrical lines of light lead you into the evening; glimmering candles, intimate shadows, walls embellished with the iconic English greats, immortalized through the eyes of Terry O'Neill. The English House is the preservation of a golden age; graceful and natural with a whisper of ostentatious eccentricity. Do check out the menus here: https://www.theenglishhouse.com/the-menus/
Every aspect of our restaurant is hence embraced by the unique textures and raw beauty of stone, engulfing diners in a Zen-like atmosphere of refinement. Flown in freshly, from farm to table Be it from Tsukiji or Kyushu, Osaka or Hokkaido, the provinces and towns from which each ingredient hails from have been strategically sourced for according to their reputation and seasonal availability. While remaining firmly devoted to tradition, our chef intends to continuously incorporate new ingredients and techniques with every change in menu so as to retain an element of surprise for our guests.