Image Credit: Hoshino Coffee Singapore Facebook Page
Come one, come all — and spoil yourself heartily on the fluffiest stacks of soufflé pancakes you could hope to find in Singapore! Classic soufflé pancakes are piled cakes loaded with butter and syrup, and taste like you're eating a pillowy, jiggly, soft and extremely delicious sweet pancake cloud!
Expat Choice heralds you to the following joints, which serve up only the very best plates of these delicate and heart-warming soft cakes. Drop by today, to sample for yourself the insatiable goodness in every bite.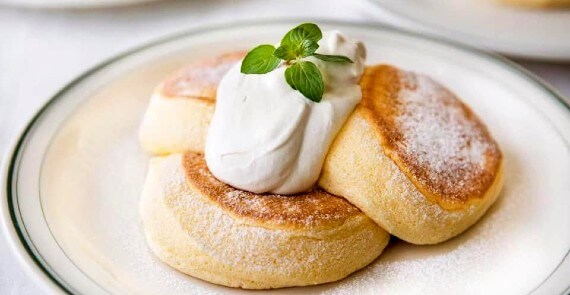 Image Credit: Flipper's Singapore Facebook Page
Arguably one of Japan's most renowned soufflé pancake chains — FLIPPER's offers a signature rendition of utterly fluffy, pillow-soft, and melt-in-your-mouth pancakes created with artisanal precision! Tokyo might seem far away, but happily for you, the iconic Japanese pancake chain has opened their flagship cafe at Takashimaya Shopping Centre! Its one-of-a-kind pancakes are so delicate that they are best enjoyed with forks — use two of them, to properly partake of the FLIPPER's experience.
INFORMATION 
a. Ngee Ann City, 391A Orchard Rd, #B1-56 238873
s. www.facebook.com/flippers.singapore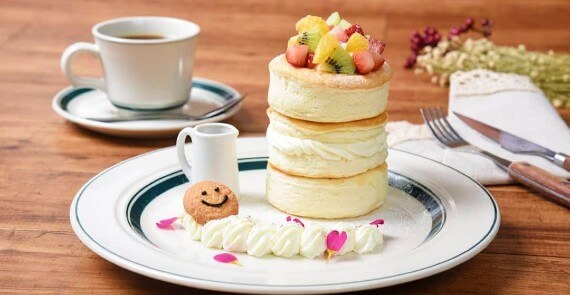 Image Credit: Gram Pancakes Singapore Facebook Page
Osaka's most famous and fluffy pancakes can be found at Gram Pancakes Singapore! Their arrival in Singapore induced a crazy amount of buzz and frenzy, as they claim to serve the ultimate gravity-defying soufflé pancakes — and that's not an empty promise! With each souffle hotcake measuring a height of near 4-5 cm, these stacks are a towering display of tasty splendour! Due to popular demand, the Gram signature special is limited to three times per day (11AM, 3PM and 6PM), and with only 30 orders per serving, avoid disappointment by queuing up early.
INFORMATION 
a. VivoCity, 1 HarbourFront Walk, #02-110 098585
s. www.facebook.com/grampancakes/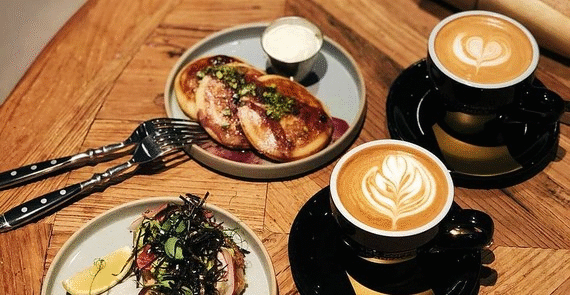 Image Credit:  The Coffee Academics Facebook Page
Known in town as a purveyor and roaster of speciality coffee, The Coffee Academics also delights their consumers with its freshly-baked pastries! Exclaims of delight have been sounding at their Scotts Square outlet, as they recently begun serving giant souffle pancakes! The Academics Pancake Tower is must-try that you will relish feasting on!
Newsflash: They launch their 30th global store in Singapore Millennia Walk this Christmas.
INFORMATION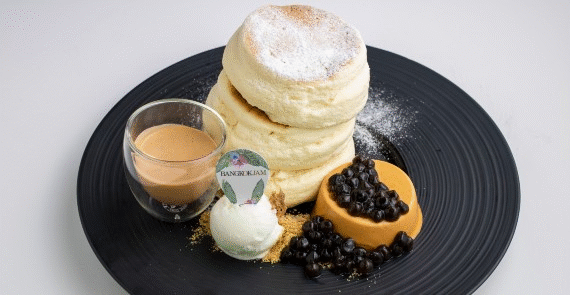 Image Credit: Bangkok Jam Facebook Page
A modern restaurant with a refreshing take on authentic Thai cuisine — Bangkok Jam is an unlikely spot for soufflé pancakes, but boy do they do them justice! Ensure you come with the time allowance of 15-20 minutes for the minimum preparation time, as each soufflé is made on the spot and served up to you fresh! The latest pancake creations include; Mango Sticky Rice Soufflé, Thai Milk Tea Soufflé, and Mix Berry Soufflé. Get ready to go ham. The souffle pancake is available at all outlets EXCEPT Marina Square and Bukit Panjang Plaza
INFORMATION 
a. 1 Kim Seng Promenade #02-127 Great World City, Singapore 237994
s. www.facebook.com/BangkokJamSingapore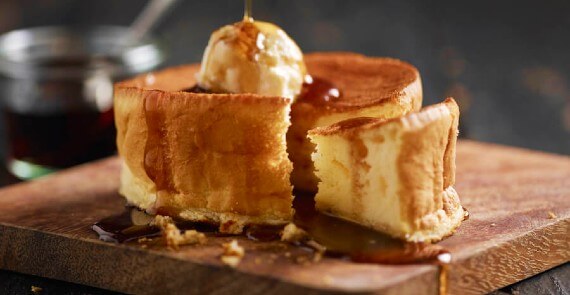 Image Credit: miam
The French Cafe with a Japanese twist — using only the freshest, sustainably-sourced ingredients, Miam Miam takes great pride in bringing the best of both French and Japanese cuisines to you! The cafe delivers reliable soufflé pancakes, which are both tasty and reasonably priced. If you're itching to try something new, beyond the Original Soufflé Pancake — have a whack at Kuro Goma Soufflé. The Goma is a black sesame soufflé that's crispy on the outside, soft on the inside, with a hidden surprise of black sesame ganache in the middle that's bittersweet and unimaginably gratifying.
INFORMATION 
a. 200 Victoria St, #02-14 188021
w. miam.sg/
s. www.facebook.com/Miammiamwestgat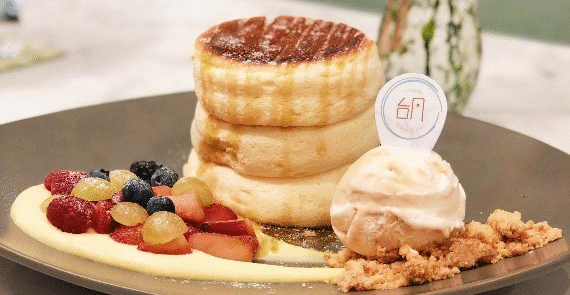 Image Credit: Typhoon Cafe Facebook Page
Certainly some of the most unconventional pancakes around, the Typhoon Cafe's Soufflé Stackers celebrate the dominating influence of Taiwan-inspired flavours! Some unconventional flavours served up are; Cloud Nine Miso Soufflé with Yuzu Sorbet (a cloud-inspired, miso-flavoured soufflé, accompanied by yuzu ice cream and baked almond tulle) and Soufflé Stackers with Taiwan Milk Tea & Bubble (comes with milk tea ice cream, chewy tapioca pearls and milk cream).
INFORMATION 
a. 68 Orchard Rd, #04-63/67 238839
s. www.facebook.com/TyphoonCafe/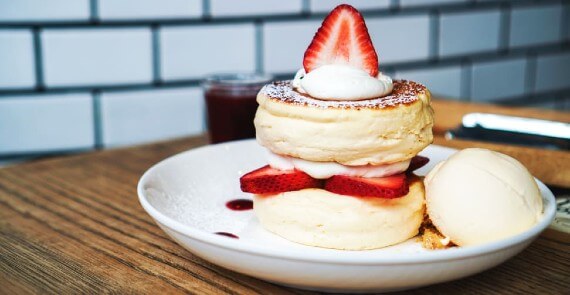 Image Credit: Soufflé Pancakes
Located within the Don Don Donki Clark Quay food hall, the Hokkaido Melt stall prepares all its sweets with Hokkaido milk and flour, so you can bank on freshness and quality being guaranteed! But on a soufflé note — their winning plate named 'Snow Pancake,' has a serving of fluffy ones that are 6 inches tall, and generously laden with a creamy white glaze for your ultimate sweet-tooth indulgence.
INFORMATION 
a. 6 Eu Tong Sen St, Singapore 059817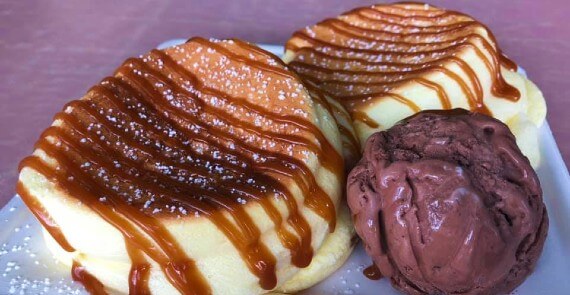 Image Credit: SweeT.Rex Facebook Page
Highly popular for ranking amongst some of the most wallet-friendly options in town, SweeT.Rex is well-known for being the spot that sells consumers satisfying soufflé pancakes at unbelievable prices! A humble hawker stall located at Alexandra Village Food Centre — for just $4, you can obtain two substantial pillow cakes with your preferred choice of sauce; or add another $1 for an additional scoop of ice-cream to top over your soufflés.
INFORMATION 
a. 120 Bukit Merah Lane 1, #01-79 150120
s. www.facebook.com/sweeeTRex/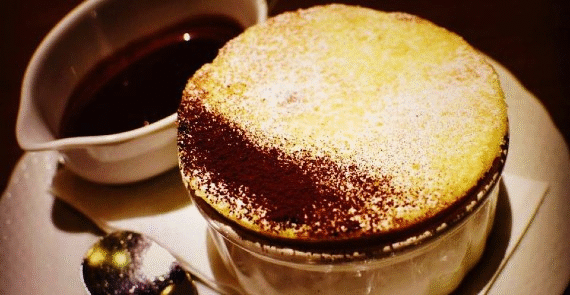 Image Credit: Hoshino Coffee Singapore Facebook Page
This promising place tends to slip under the radar of deserved attention, but Hoshino Coffee is one of the first places in town to dish out soufflé pancakes! Get your fill of thick, buttery pancakes when you head to one of their various outlets across Singapore, but keep in mind that these pancakes edge on the firmer side (in case your preferences is only lightly cooked). You may fancy sampling a limited edition soufflé pancake, from their seasonal stacks menu! 
Newsflash: Their newest outlet was launched in November 2020 at Vivo City (located behind Sephora and bang opposite Poulet). Find them at Unit #165.
INFORMATION 
a. VivoCity, 1 HarbourFront Walk, #01-165/166 098585
s. www.facebook.com/hoshinocoffee/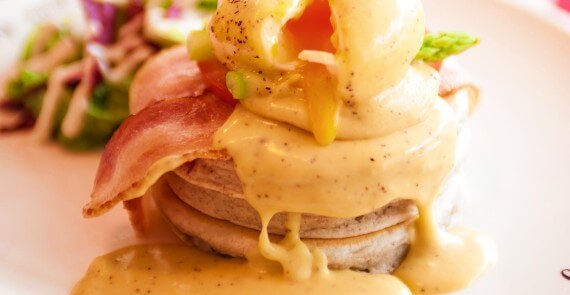 Image Credit: Kyushu Pancake Singapore Facebook Page
Only the finest natural ingredients are used in the flour base at Kyushu Pancake. Additionally, the flour mix is free of artificial additives, emulsifiers and processed starch. While their pancakes may not intrinsically be that of a classic soufflé, their unique menu offerings capture both sweet and savoury options, using a combination of fresh fruits and dairy products to create novel pancake cuisines with great taste.
INFORMATION 
a. 275 Thomson Rd, #01-08 307645
Comments
Inspired by the grace and old-school charm of kissatens, the fresh flavors and ingredients of Japanese cuisine, together with French artisanal cooking techniques, Miam Miam promises a delicious experience through and through. Using only the freshest, sustainable-sourced ingredients, Miam Miam takes pride in bringing the best of both French and Japanese cuisines to you.