With more than 20 years in the industry, Moira Coops is a true diva wrangler, having worked with major opera singers, pop culture singers, actors and actresses.
Moira teaches other make up artists as well as blind women how to do their own hair and make up. She does one-on-one makeup makeovers for ordinary women as well as specialising in TV work by guiding the anchors as to what to wear, how to look, hair, makeup, clothing choices, and posture, to name a few of her skills.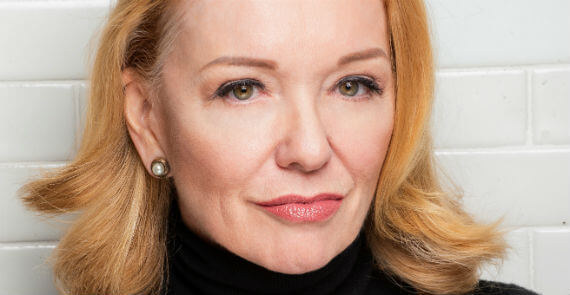 Meet Moira Coops
Moira also specializes in airbrush makeup. In the world of film and high-definition TV, with celebrities, the airbrush makeup technique is the superior application technique as it sprays a fine mist of foundation for a flawless, even application boasting lightweight, natural coverage that covers imperfections.
"Airbrush makeup lasts about six to 10 hours longer than traditional wedding makeup," explains Singapore-based makeup artist Moira.
"Mainly because it's an ultra fine concentrated mist that applies directly into the skin in millions of microdots of color - not merely sitting on top of it used with a primer for the base - giving it longer durability.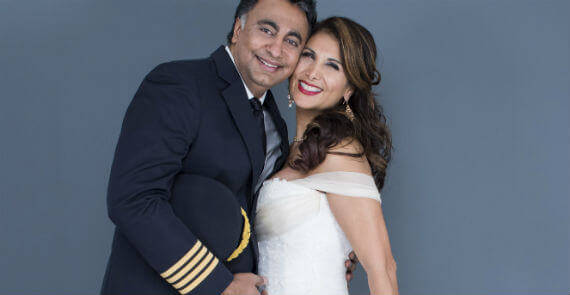 It gives a feather light feel on the skin but at the same time can withstand humidity and heat, sweat and even tears."
Most airbrush products are silicone based and will be applied for buildable coverage. "Investing in a high quality product for your wedding day will ensure that your makeup doesn't breakdown between the church and the reception."
Moira likes to use Dinair Cosmetics. They are the very best, no one is allergic to them, it's so reliable and has a great range of colors for all skin types.  It's water based and does not rub off on clothing.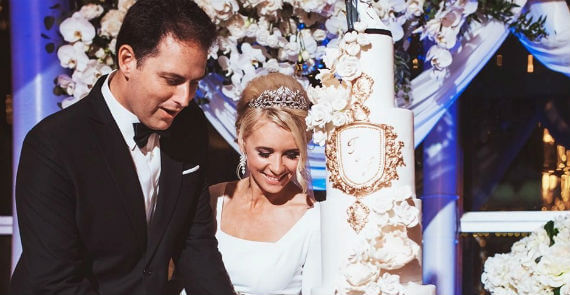 Airbrush makeup feels lighter than traditional wedding makeup...Moira  explains "Although some think that airbrush makeup for your wedding will be 'cakey' it is actually the exact opposite.
Airbrush makeup allows the natural hues in your skin to radiate through the makeup, allowing it to look very natural."
Plus, it's not just limited to foundation. "The possibilities are endless with airbrush - you can conceal, foundation, blush, bronze, and highlight,"
While most women do wear makeup on a daily basis, they aren't wearing the correct (or enough) products for advanced, high-resolution film and video used to capture your wedding day.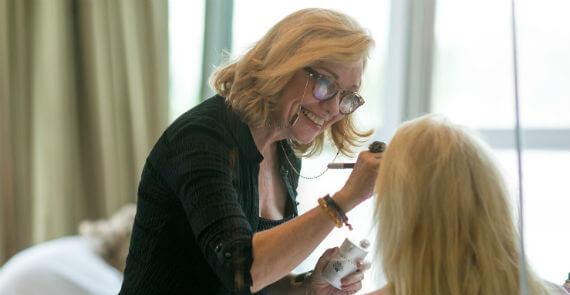 "The airbrush application lets a pro transform a bride into a better version of herself by controlling the amount of product that is applied to the skin,"
"With fewer products, airbrush makeup can still deliver a full coverage application. By layering the airbrush, our pros have better control over problem areas like scars, blemishes and tattoo coverage."
When it comes to emotional wedding makeup meltdowns. "Airbrush makeup, once it dries on your skin, is there for the duration with no streaks until you wish to remove it with a simple cleanser, it's a winner.
Moira also does amazing natural spray tans with a wonderful Organic product to send you off on your honey moon looking amazingly natural with a lovely golden tan.
When we look better we "feel" better its so important to present well no matter what you are doing in pictures.
Want to improve your look and become a better version of yourself? Look no further.

Contact Moira at E. [email protected] or call +65 9789 5262 Web: http://moiracoops.wix.com/makeupartist
Comments
Moira Coops is one of the most sought-after image stylists and make-up artists in the world. She has worked with some of the biggest names in business, politics and entertainment including: Bill Gates Hillary Clinton Maria Bartiromo Ashanti Sharon Stone Renne Flemming Charise Sir Richard Branson George Bush Sr. Prince Albert of Monaco Deepak Chopra Hugh Jackman Michael Bolton Joan Chen Natalie Cole Please contact Moira on email:
[email protected]