Life as an expat in Phuket is not cheap by any means, although there are ways to save on your daily expenses!
Our Expat Choice contributors have figured out how to get the best bang for your buck when it comes to visiting Phuket. Whether you've relocated for work and looking for things to do, or you're a tourist visiting our beautiful shores, you'll soon be navigating Phuket in the most pocket-friendly way – just like a local.
Sharpen Your Bargaining Skills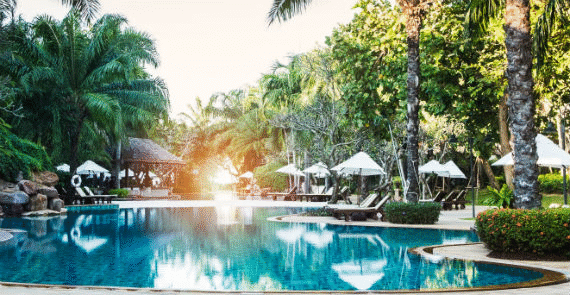 Bargaining might not come naturally to most of us, but when travelling to a different country, having good bargaining skills is paramount! Local vendors in tourist areas often hike up their prices for foreigners, but if you put forth a counter offer, they are more than willing to indulge in a little price repartee. Follow the proper etiquette when it comes to restaurants and malls, but you can haggle for the cost of a room at a hotel if you're a walk-in guest.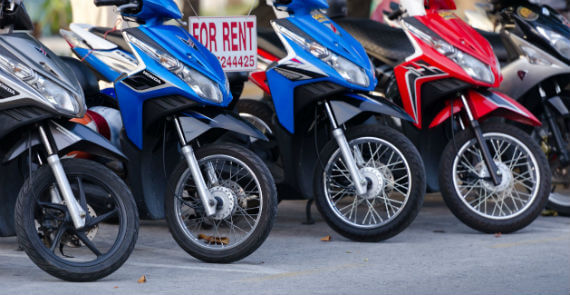 Commuting in Phuket can be an expensive affair with tuk-tuks and taxi drivers often demanding high fixed prices, but a great way to get around that is by renting a motor bike. You can rent a motor bike (long term) for around 3,000 baht a month or a short-term rental is about 250 baht a day. This rental comes with a 1000-2000 baht deposit . However, police controls are quite stringent, so make sure you have an international driving license and always wear a helmet; or you could rack up a 500 to 1,000 baht fine.  Andaman Car Rent is a responsible family owned local business that has grown to become one of the strongest in the rental market in Phuket. They offer a drop off and pick up service anywhere under policy on Phuket Island and rent out provide both luxury and budget cars, jeeps and motorcycles. 
Change Your Money At Local Exchange Rate Shops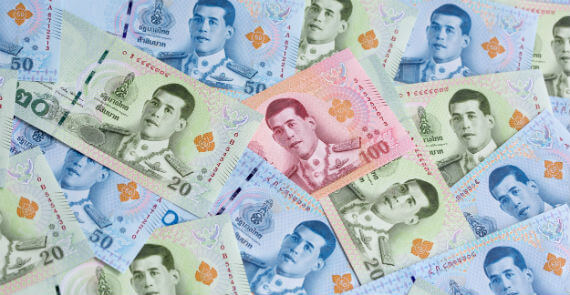 Where you exchange your currency can play a big role in saving a few baht here and there. We'd recommend changing your money at the Phuket Airport, or at one of the many exchange rate shops on the street. The signboards outside show the exchange rate, which can vary from shop to shop so look around for the best deal – and make sure to count your money. Getting your currency changed at your hotel, or back home would probably be the least lucrative options, so best to avoid.
Utilise The Airport Minibus Service
A taxi or private car from the airport to Phuket Town (about 40 minutes) comes to about 600 to 900 baht, similar prices funny enough if you are only travelling to Laguna, Bangtao or Kamala (about 20-30 minutes) but if you hop on the Phuket airport minibus to Phuket Town it's only about 120 baht per head. It's quicker than the local bus service available, and they'll drop you right to your hotel or friends villa. However, on the downside it may take a while to reach your destination, and the journey may be a tad crowded and uncomfortable.
Try the Local Street Food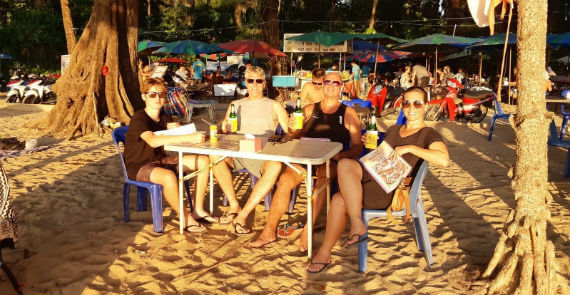 Phuket has a vibrant street food culture, and, surprisingly enough, roadside vendors are more hygienic than you'd think. Restaurants at expat haunts and tourist places, like Laguna, Bang Tao, Surin, Kamala, Patong, Karin, and as far south as Kata, have inflated prices even at local restaurants, so head to the Banzaan Market in Phuket across from the famous Bangla Boxing Stadium, where you can get a meal for around 150 baht or eat in Phuket Town at places the locals frequent. Look out for Audy on Surin Beach. It's one of the best street food you will experience. The menu is extensive with both Thai and Western cuisine. In season this place is packed all day long, out of season visit their mother outlet Audy Restaurant & Bar. They even cook BBQ chicken on hot coals, nothing better than a cold beer and an 'Audy"
Give the Hotel Breakfast a Miss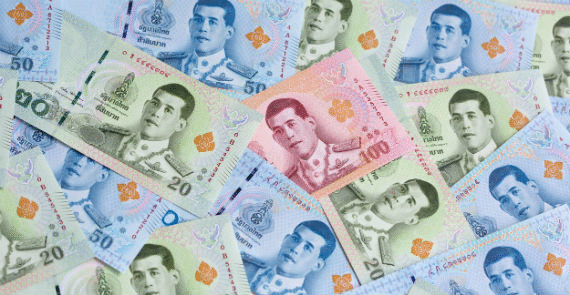 A hearty breakfast is key to having a productive day, but we'd suggest you give the overpriced hotel breakfast a miss. Try some of the street food, or head to a nearby food court, which are fairly easy to find in Patong, Karon, Surin and Kamala, for a budget breakfast op. 
Shop at the Local Market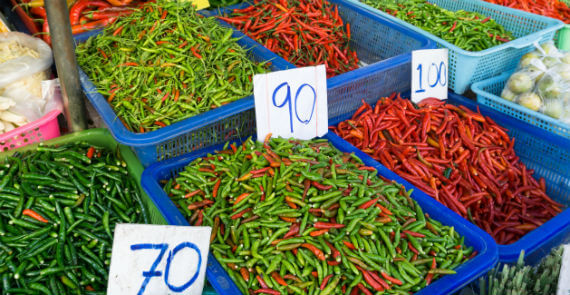 Flea and street markets are a dime a dozen in Phuket, so look out for great deals on souvenirs, clothes, and even electronics! Knock-off brands are plentiful at these markets; don't expect to find high quality products here, and be prepared to bargain hard. An expat recommendation is the Friday Night Market, Boat Avenue Villa Market. On a Friday night you will see this area transformed into a street market. Cheap, affordable, good quality "stuff". The food is the highlight here as it is an opportunity to taste test some of the things you may not normally try. Had some amazing Thai coconut fluffy pancake/cake with filings such as salty coconut, sugared egg yolk, peanuts, raisins & more. Sounds weird to a western palate but delicious. The supermarket in the same venue caters to the large expat crowd so if you are desperately missing something from home, there's a chance you'll find it here. Keep in mind its 5-Star Prices at Villa Market!
Get A Local SIM Card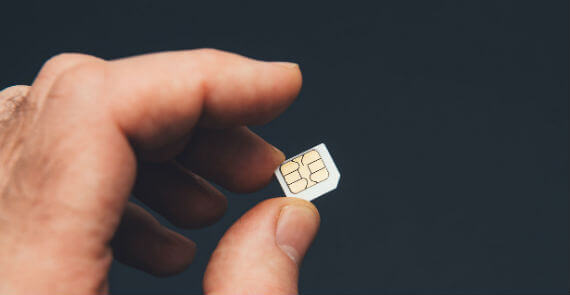 International roaming is expensive, but you can circumvent these costs by getting a local SIM. You can even pick one up at the airport on arrival. For around 600 baht you'll get 4G internet with a minimum of a week's validity, a small price to pay for staying connected.
Plan Ahead and Book Your Hotel in Advance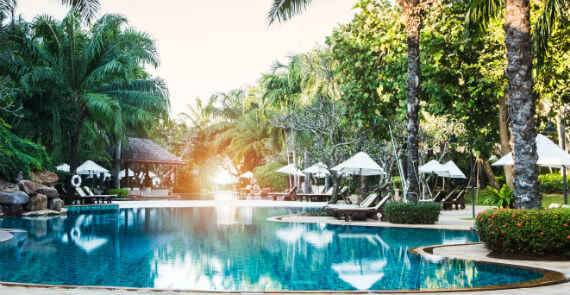 It might be common knowledge, but booking your hotel ahead of time is a sure-fire way to save on accommodation. If you're certain of your travel dates, booking a nonrefundable option in advance can help you stay within your budget. If you're planning on visiting during peak tourist season, hostels are a great option, but make sure you scout them out properly before you book 'em.
Skip the Name Brands and Shop at Super Cheap
While you might feel more comfortable shopping at convenience stores that you're familiar with, like 7-11 or Family Mart, shopping at Super Cheap can save you a lot of baht. This convenience store chain is extremely popular with the locals, and is significantly cheaper than the name brand outlets. Just look out for the telltale purple stripes!
Travel During Off Season
Any seasoned traveler knows that travelling during off season makes for a much cheaper experience. Mid-May to October is Monsoon season in Phuket. Average temperature during monsoons is 28 °C-29 °C. While the weather is at its humid best, the prices are at an all-time low, making this one of the cheapest seasons to plan a trip. Not only is it easier to bargain (thanks to the principle of supply and demand), you'll also find that accommodation and activities are offered at a much lower rate. While the monsoon may make the seas rough, it's not a torrential downpour all day, every day, and a hotel with a swimming pool will suit your needs perfectly. Another plus, tourist destinations won't be as crowded and chaotic as they usually are.
Stay on a Quiet Beach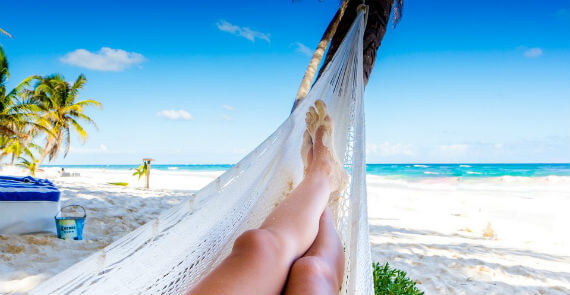 There's a direct correlation between price and popularity when it comes to beaches in Phuket. It's best to avoid south Phuket during tourist season as Patong Beach, and Kata Beach are sure to burn a hole in your pocket, while Kamala, Surin and Bang Tao beaches offer up a decent alternative if you're looking to cut costs. A good massage on the beach is about 500 baht, or there are also plenty of shops with air-con in these areas offering the same price as the beach experience. 
Comments
Our Expat Choice contributors have figured out how to get the best bang for your buck when it comes to visiting Phuket. Whether you've relocated for work and looking for things to do, or you're a tourist visiting our beautiful shores, you'll soon be navigating Phuket in the most pocket-friendly way – just like a local.
If you are in a Patong, bargain harder. By offering 50%, you should be able to knock down 30% of the asked price. However, in more remote areas of Phuket don't expect a significant discount. Remember that you don't bargain in restaurants, convenience stores and malls....good luck... and always be joyous.... happy as the people of Thailand are just that.... happy